How to Apply
Home

Grievance Consultation
How to Apply
Grievance Resolution Process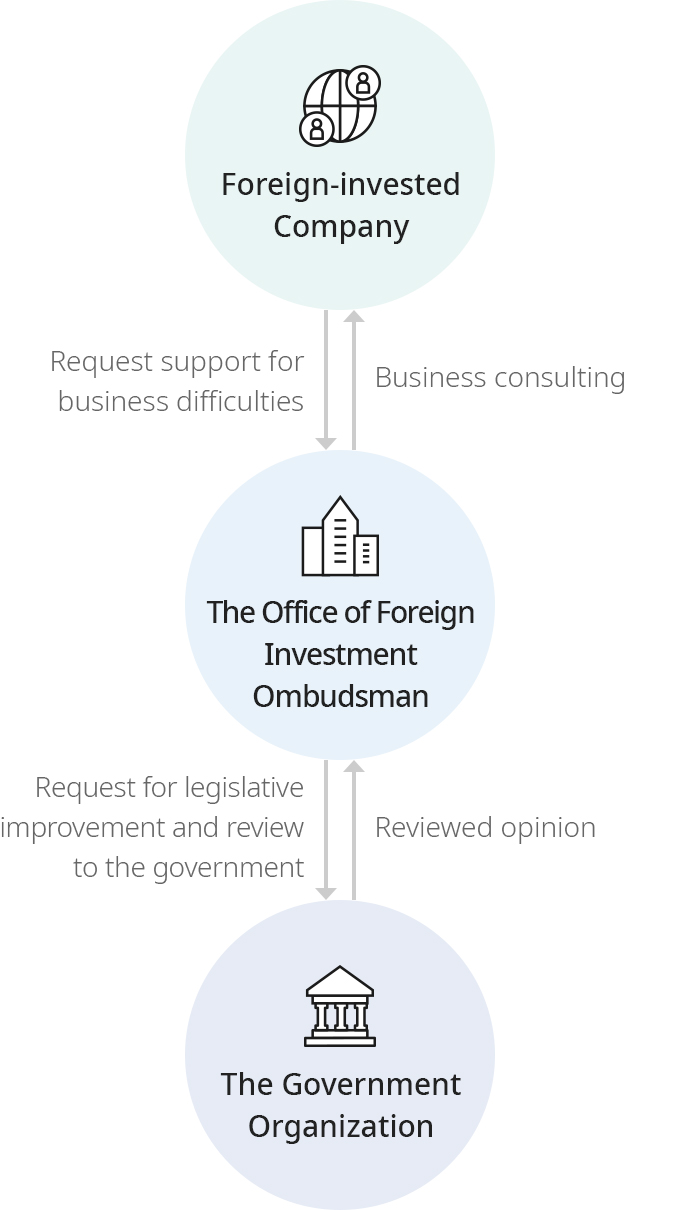 Foreign-invested Company - Request support for business difficulties
The Office of Foreign Investment Ombudsman - Request for legislative improvement and review to the government
The Government Organization
The Government Organization - Reviewed opinion
The Office of Foreign Investment Ombudsman - Business consulting
Foreign-invested Company
How to Apply
Area of Grievance Consulting
Taxation / Customs, Trade / Finance/Foreign exchange / Labor disputes / Labor relations, HR / Sales, Distribution, Advertisement / Visa,Immigration / Plant site / Construction,Land / Electricity, Water supplies / Road,Transportation / Investment incentives / Investment procedures / Standard, Certification, Inspection / Environment / Intellectual property / R&D / Insurance, Welfare / Unfair treatment / Civil disputes / Living environment / Others
How to Apply
Go to [Apply for Grievance Consultation], and then you can apply online.
You can use the service quickly and conveniently after simple email verification.
Grievances received will be treated privately and will be used only for resolving difficulties.
Developments in your application can be found in [My Page], after entering the email address and password you used to filing the application.
Please note that applications made before November 2021 cannot be brought up.